No. RE2 Precipitation Pulse Transmitter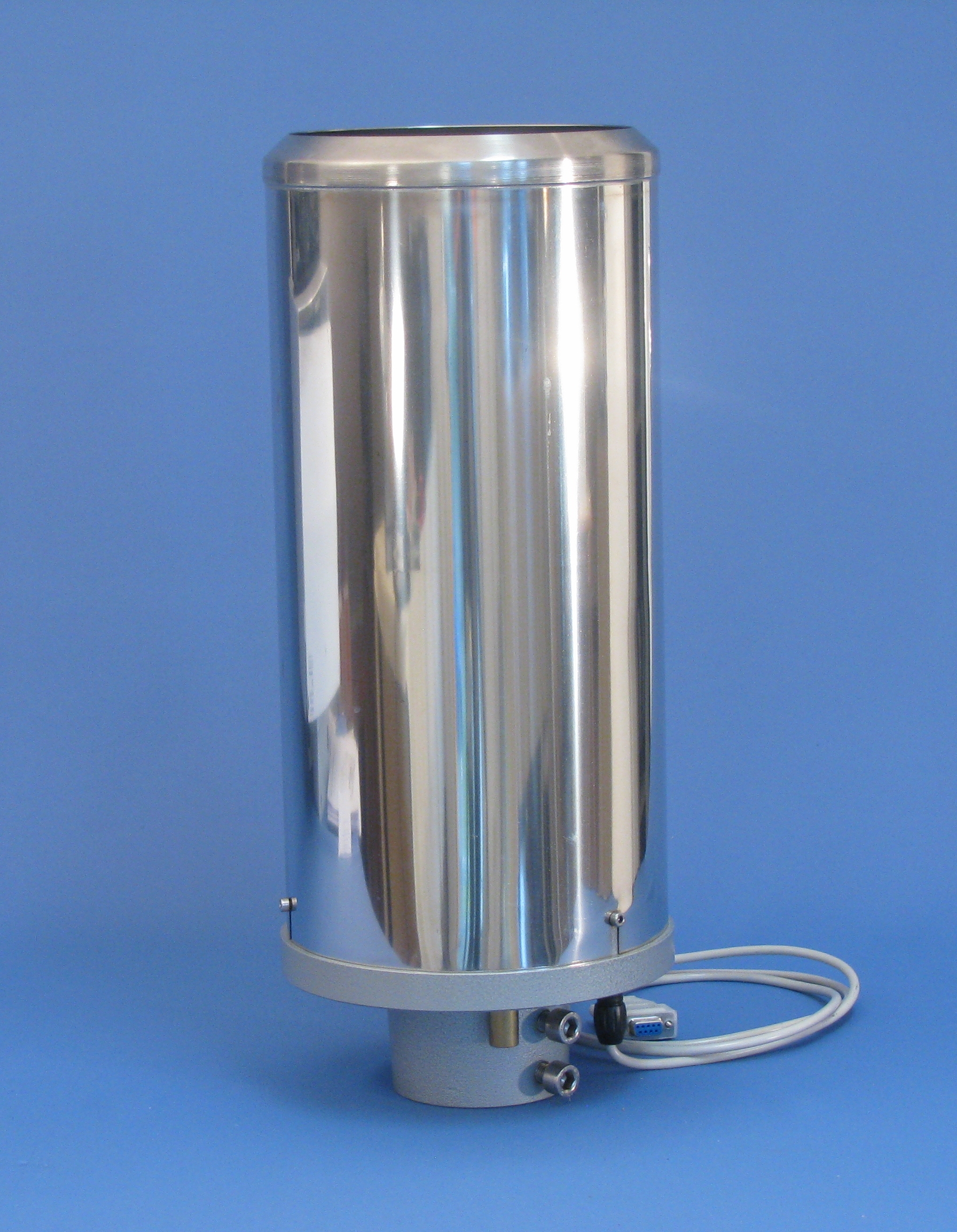 The precipitation pulse transmitter is a sensor to measure rain and equipped with a heating devise (option RE2/H) snow and hail as well.
Catchment area of 200 qcm and measurement resolution of 0.1 mm meets the recommendations of the WMO.

The RE2 has a dry reed contact, which can be connected to any counter or data logger. It is also available with a build in battery powered data logger for independent measurement on any location
(option TGRP-1200).

The RE2 has a water tight 5 pin connector to read out the data from the data logger via its RS 232 interface (pin 3 RX, pin 4 COM, pin 5 TX). Furthermore, the dry reed contact is connected to it (pin 1 and pin 2).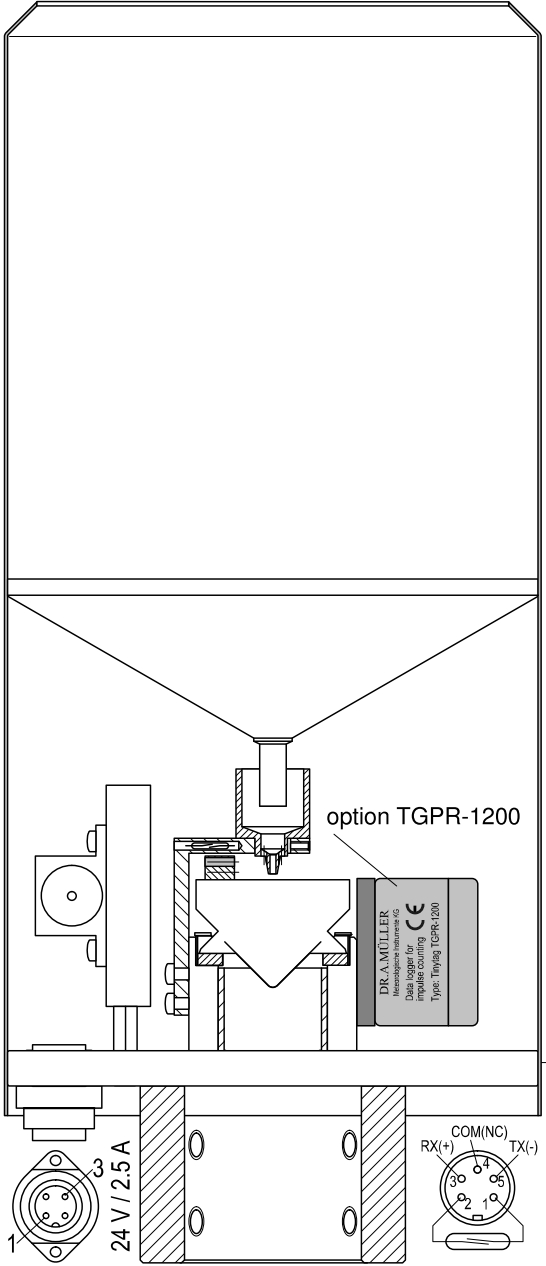 Sensor type: Tipping bucket
Catchment area: 200 cm²
Measuring range 0...180 mm/h
Resolution: 0.1 mm
Accuracy:
1% up to 25 mm/h
3% above 25 mm/h

Signal output
Basic version: dry reed contact
Option TGRP-1200: data logger with RS 232 interface

Power supply(RE2/H): 24 V / 2.5 A

Ambient temperature: 4... + 50 °C
heated (RE2/H): -20...+50 °C

Dimension: 440 x 185 mm (HxD)

Weight: 3.2 kg
heated (RE2/H): 3.6 kg

Material: stainless steel, alumnium, delrina